Come back soon to view our photos as well as our guests that have hunted at our beautiful Joy Creek Ranch here in Junction, Texas.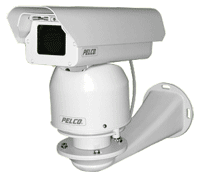 Update:
We have recently added 6 High Quality Remote Controlled (PTZ=Pan/Tilt/Zoom) Surveillance Cameras that will allow visitors to enjoy online viewing in the near future. Currently we do not offer visitors the opportunity to view our cameras online. However, we are now in the process of working out the kinks and testing multiple viewing scenarios and capabilities to allow access and the ability to remote controll each camera with a supplied username & password.
We are absolutely shocked at the things we have already caught on these cameras. Ranging from Exotic Animals and their unusual activity as well as inquisitive & spontaneous motorists with illegal intentions. Thanks to our new cameras we already have a strong case regarding recent pouching / vandalism incidents.
We strongly recommend these cameras to anyone who wants to protect their investment from those who intend to do it harm or engage in foul play.